Spotify: Turkey Time
This holiday season, it's all about the baste. Soundtrack your Thanksgiving feast with the "Turkey Time" playlist creator!
Tell it how much your turkey weighs, whether it's stuffed or unstuffed, pick your favorite genre and presto! — It will serve you up a playlist to accompany you for the duration that your bird bakes.
CLIENT: SPOTIFY          AGENCY: RAZORFISH         ROLE: CREATIVE/DESIGN DIRECTION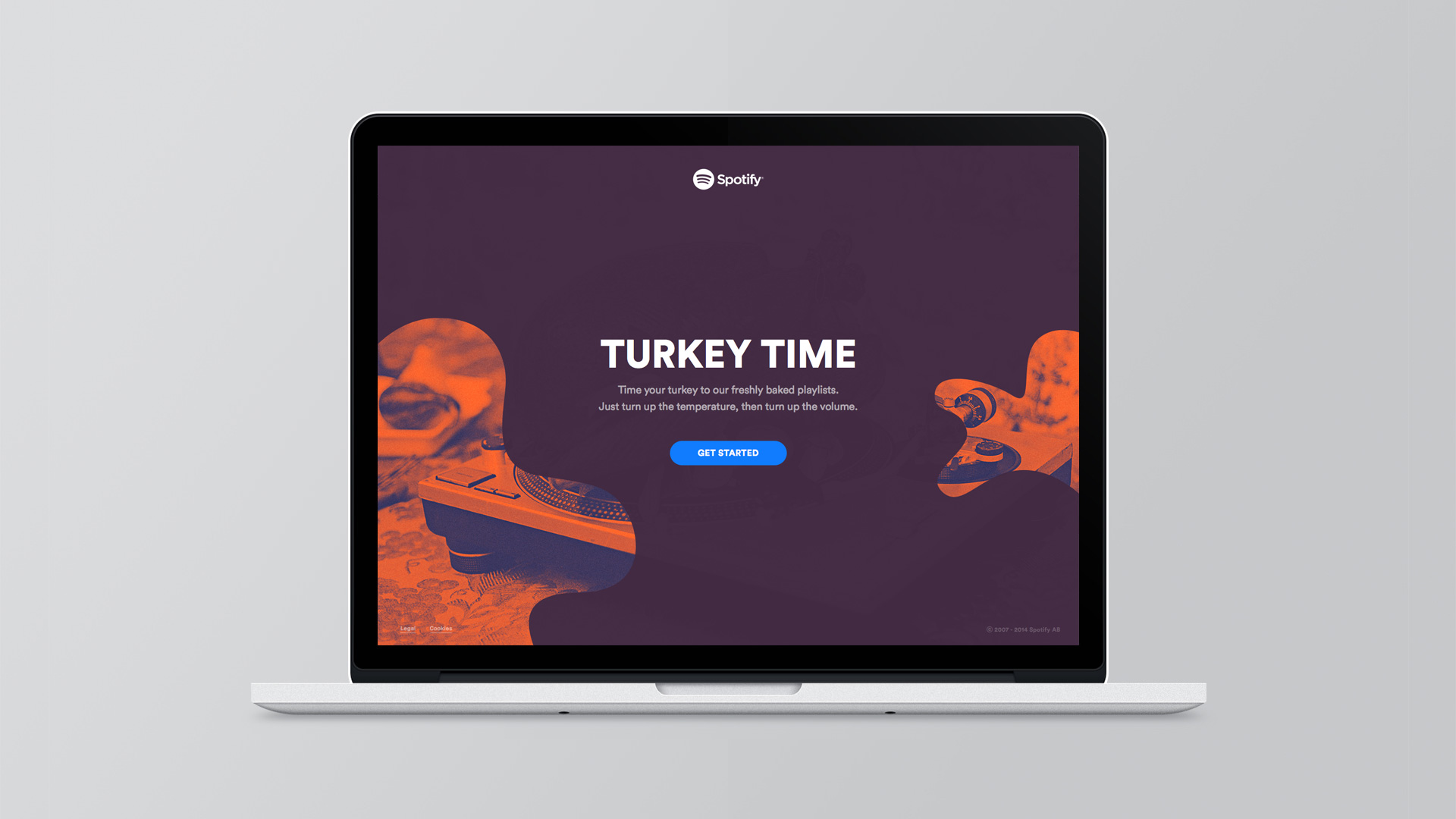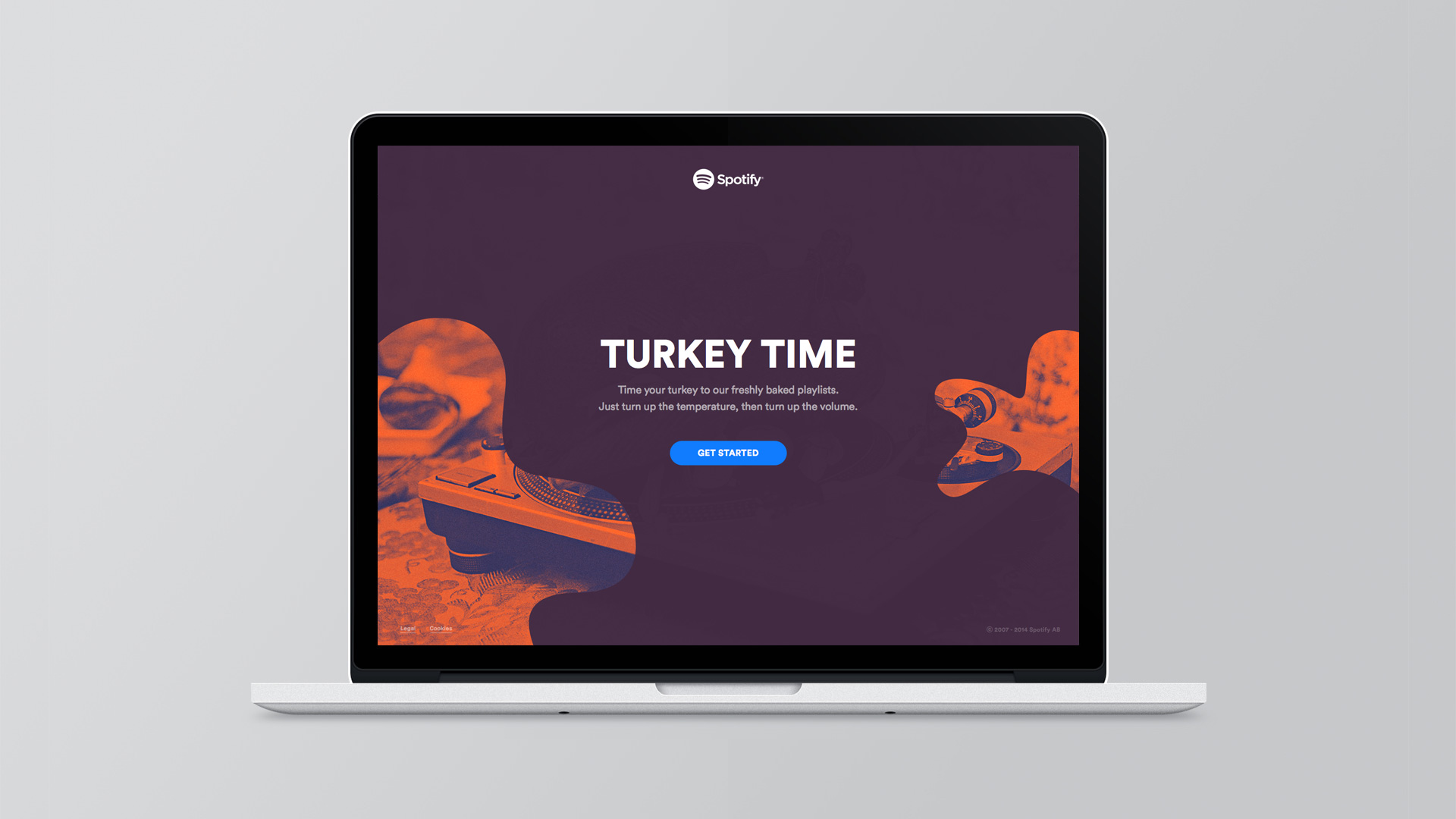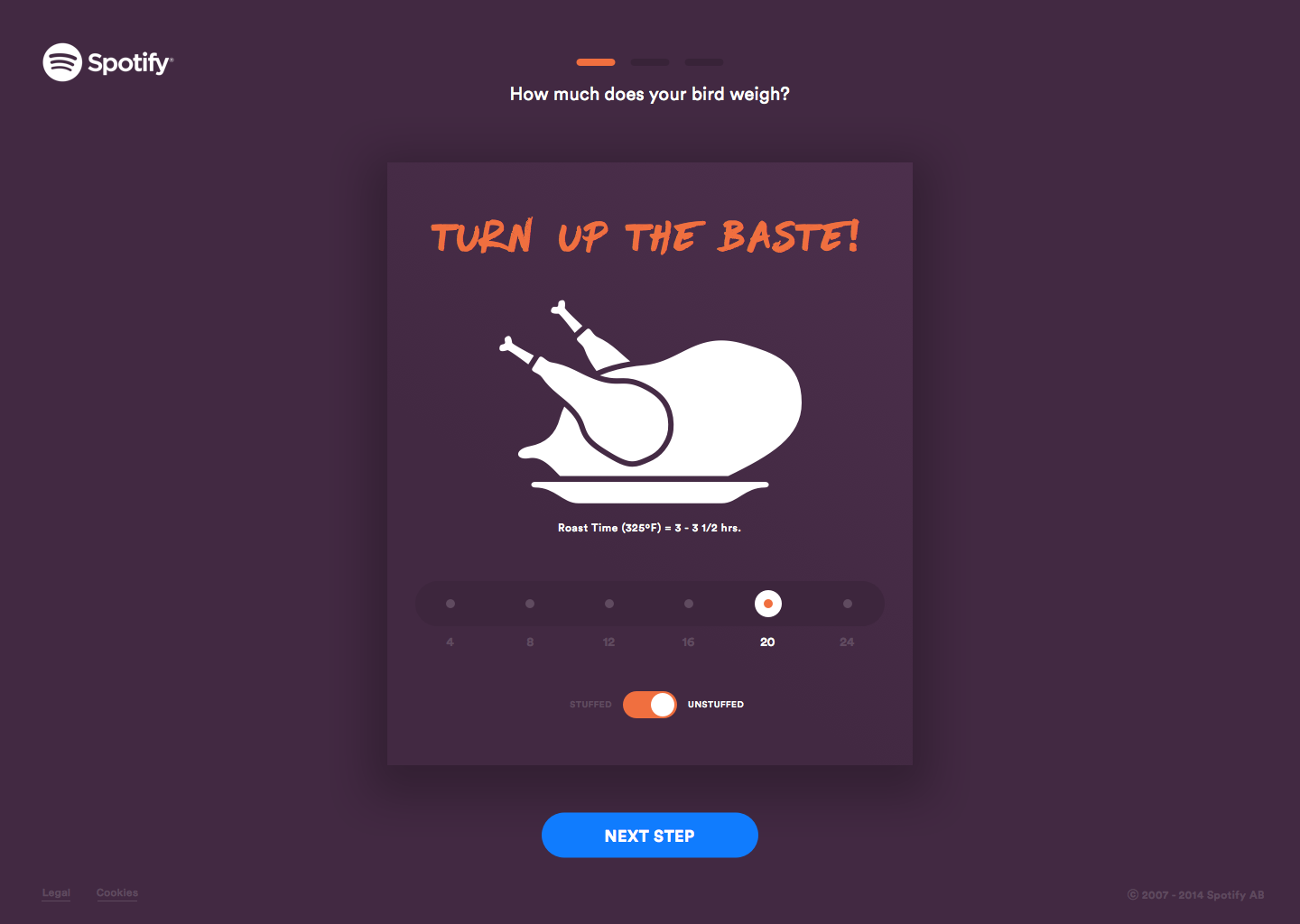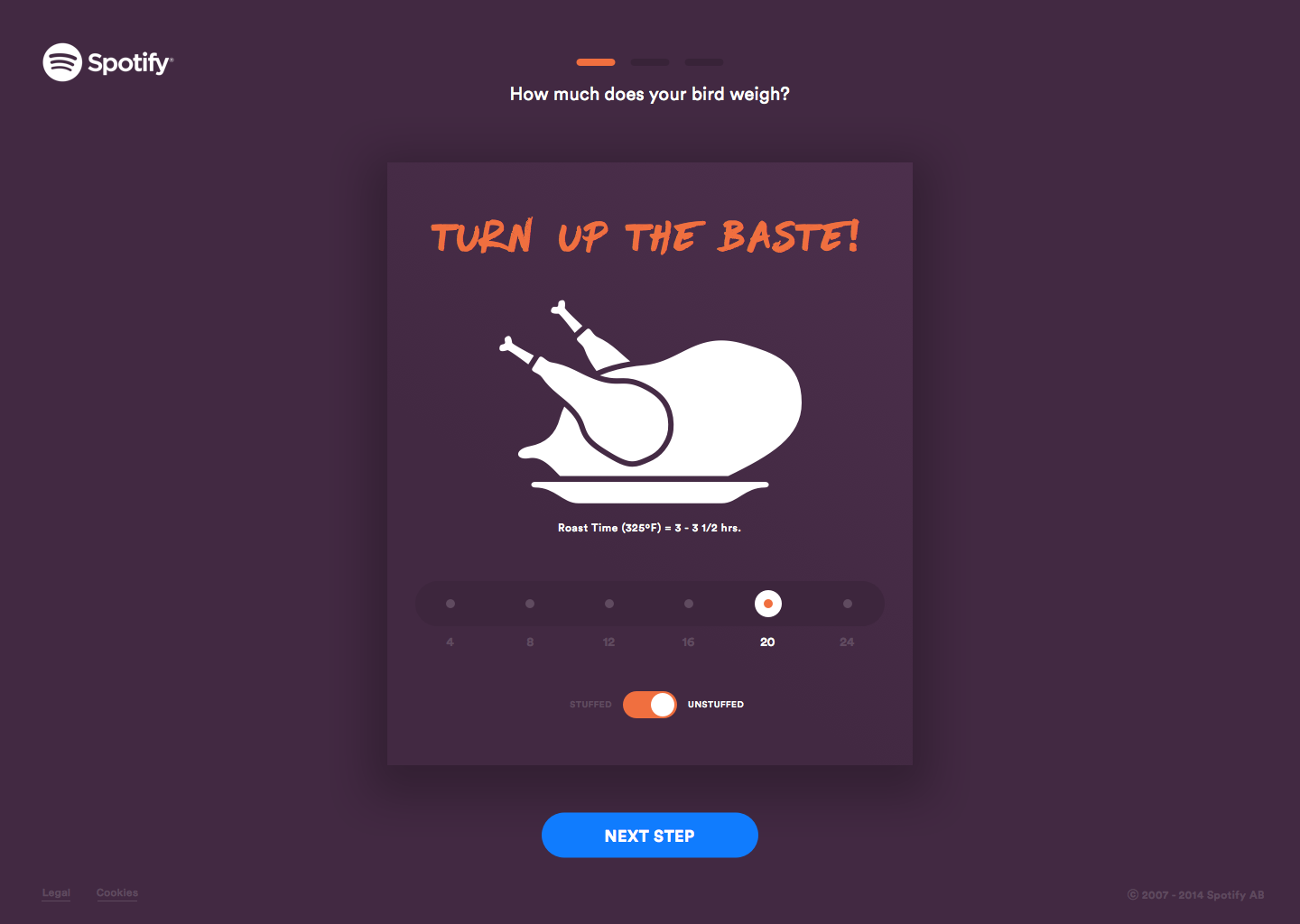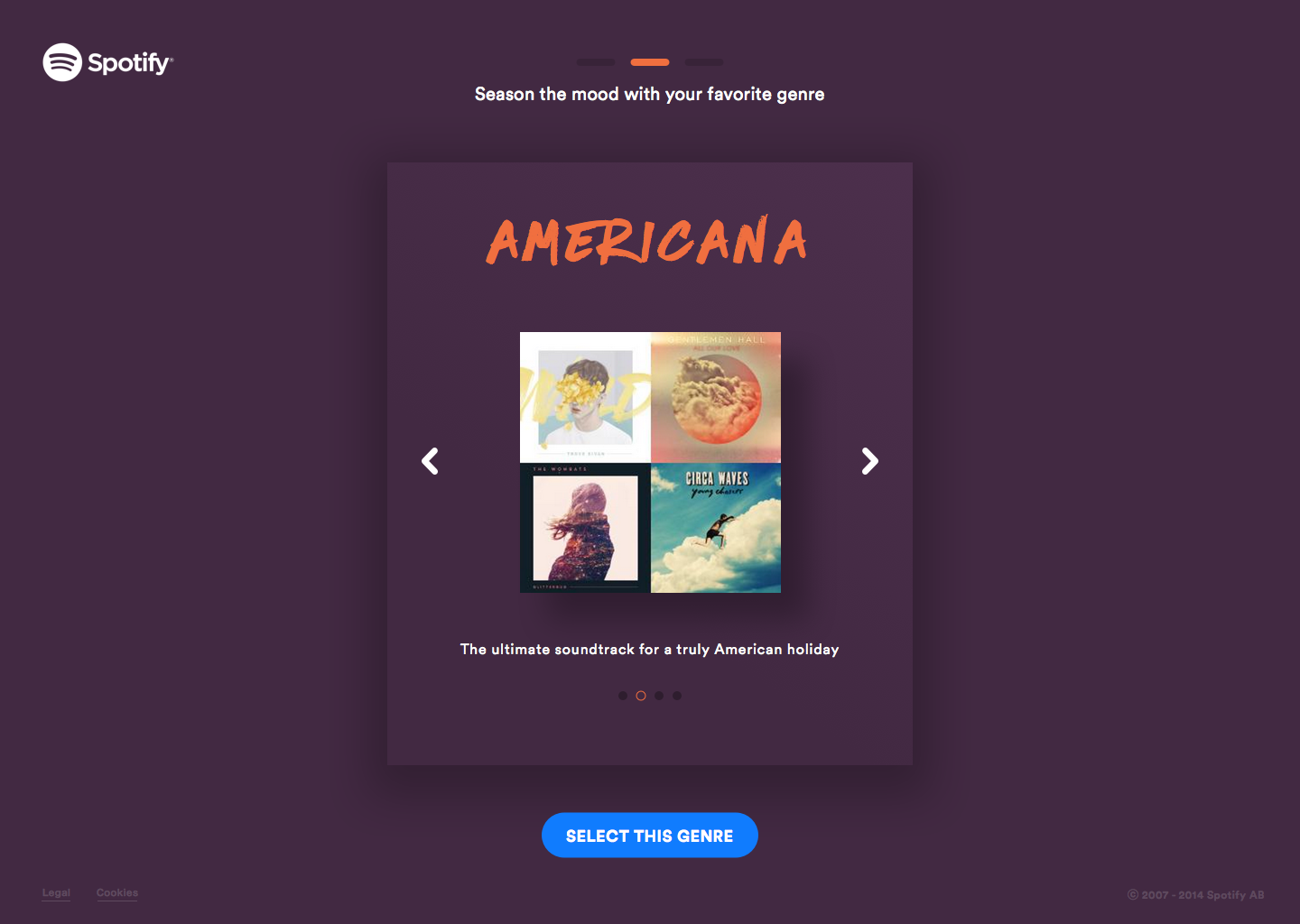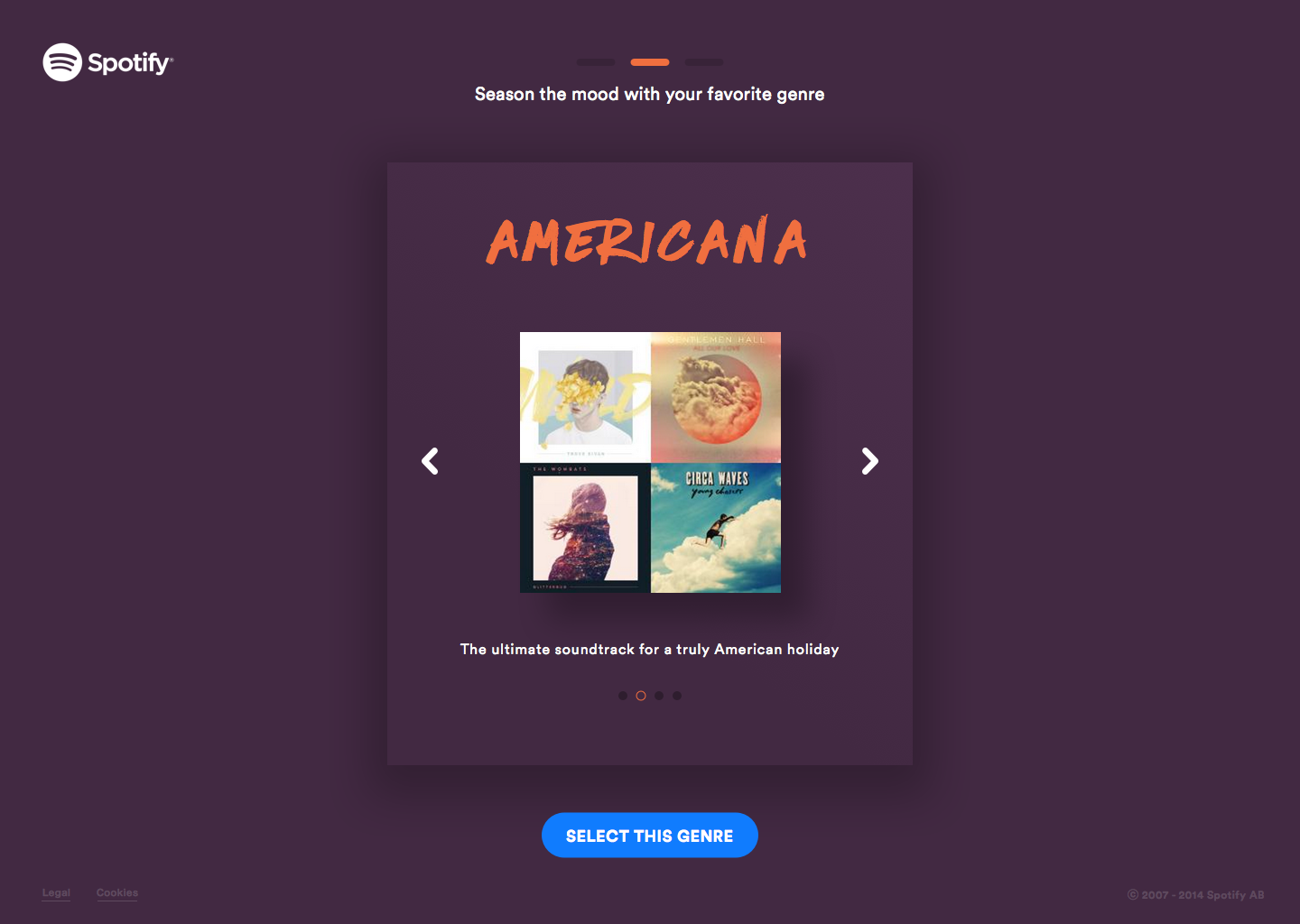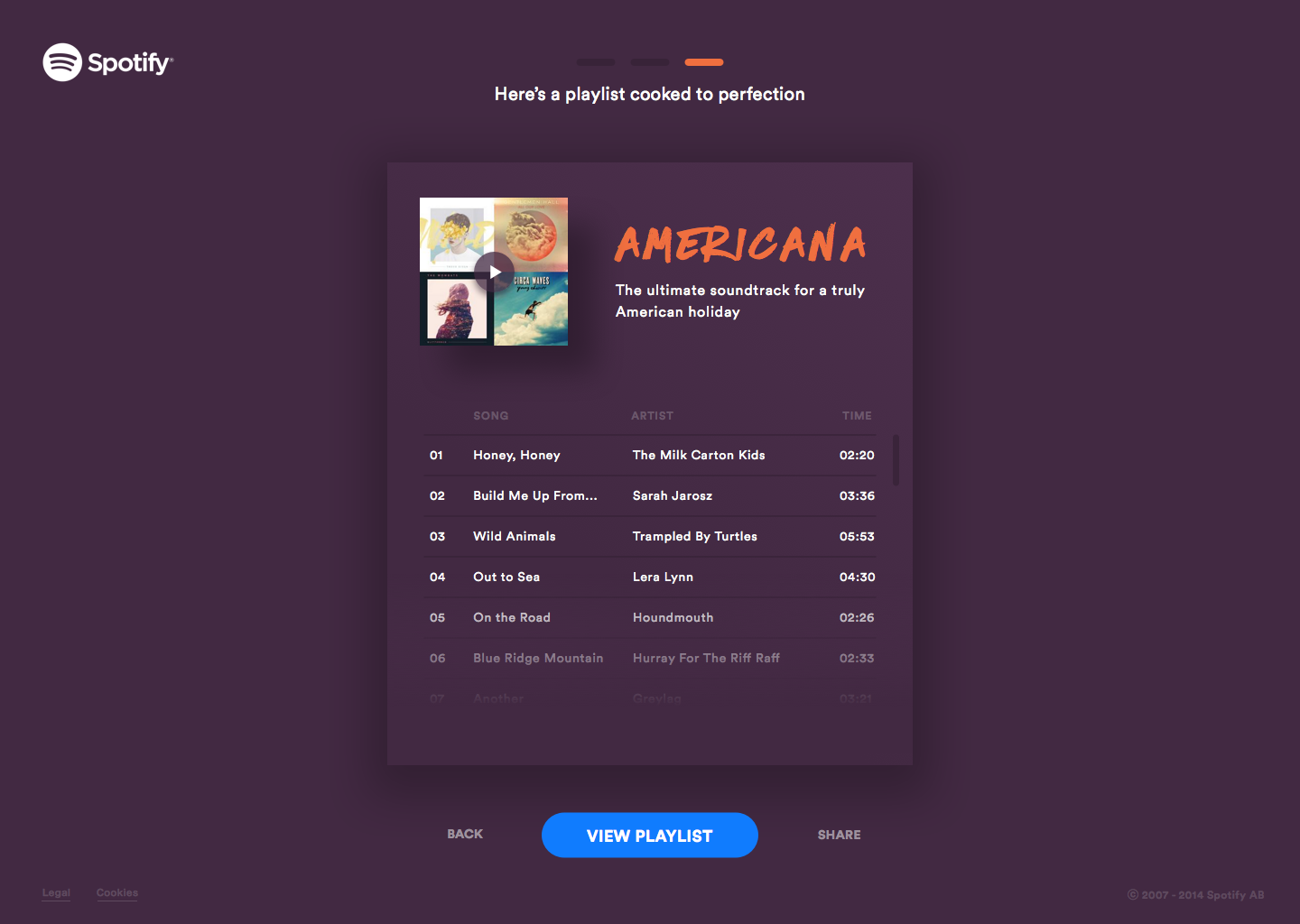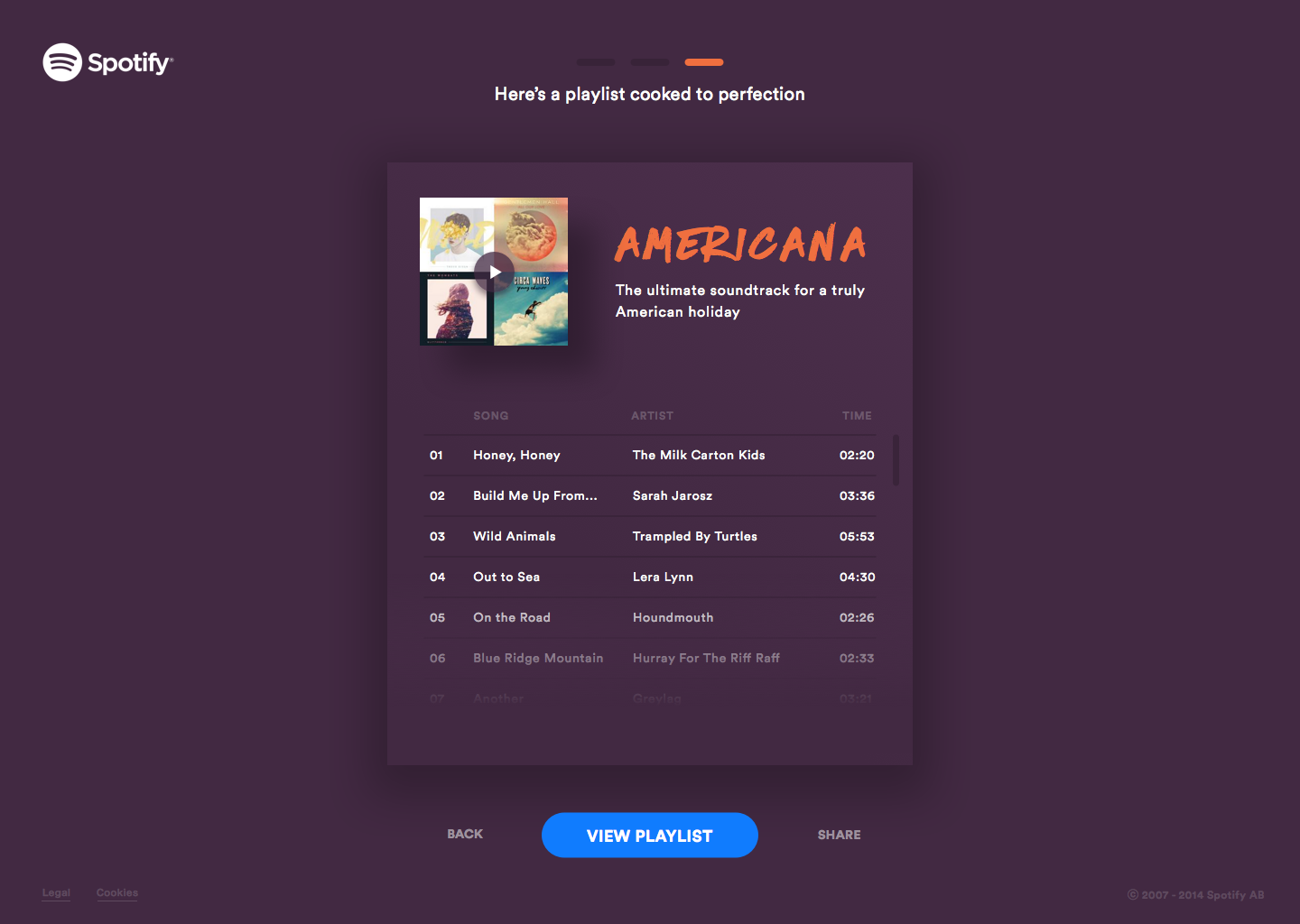 Credit
GCD: ALEX BODMAN
CREATIVE TEAM: RYAN KALUS, HUNTER SIMMS, NICOLE JAMES
PRODUCER: ROB CAVENAGH